Exterior Detailing in OAHU, HI
Description: Experience a thorough Exterior Paint Deep Cleaning service. Our process includes:
Fallout Removal
Light Hard Water Spot Removal
Sio2 Paint Protection
Tires Dressed
Get your vehicle looking its best with a 2 to 3-hour service. For an even more comprehensive experience, consider adding an interior vacuum for an additional fee. Your car deserves the best care!
Time: 2-3 hours
Cost: $240-$360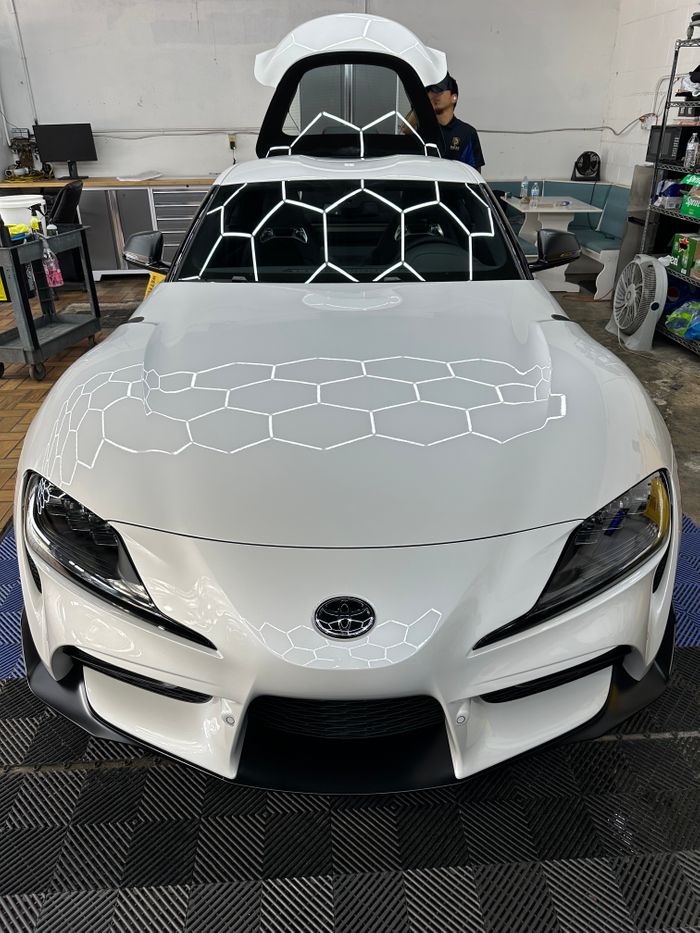 Why Choose Exterior Detailing
Shea's Luxury Detailing in Oahu, HI goes beyond the ordinary with our exceptional exterior detailing services. We understand that your vehicle is more than just a mode of transportation; it's an expression of your style and personality. That's why we're dedicated to elevating your car's appearance to the next level.
Our meticulous exterior detailing process is designed to reveal the true beauty of your vehicle. We start with a comprehensive assessment to identify imperfections, such as paint swirls, water spots, and oxidation. Then, our highly skilled technicians employ advanced techniques and premium products to address these issues, ensuring your car looks as good as new.
But it's not just about aesthetics. Shea's Luxury Detailing is committed to preserving your vehicle's value and protecting it from environmental elements. We offer top-tier ceramic coatings and sealants that provide long-lasting defense against UV rays, harsh weather conditions, and contaminants.
When you choose Shea's Luxury Detailing for exterior detailing, you're investing in more than just a shiny exterior; you're investing in the longevity and resilience of your vehicle. We take pride in being Oahu's go-to destination for automotive enhancement, where every detail counts. Experience the transformation – contact us today to schedule your exterior detailing service and discover why we're the trusted choice for car enthusiasts in Oahu. Drive with confidence, style, and lasting protection, courtesy of Shea's Luxury Detailing.

The best Detailer in Oahu, HI
We use the most up to date tools and practices to make sure your vehicle gets the best protection and clean possible.