Maintenance Details in OAHU, HI
Description: Enhance the longevity of your ceramic-coated vehicle with our recommended quarterly maintenance wash. This specialized wash not only cleans and refreshes your ceramic coating but also reinforces its durability. By incorporating this routine, you'll extend the lifespan of your ceramic coating and maintain your car's showroom shine. Maximize your investment and keep your vehicle looking brand new—add the ceramic booster/topper maintenance wash to your car care regimen today!
Time: 2 hours
Cost: $180-$240
Description: For professionally applied ceramic-coated vehicles, annual maintenance is essential. Ceramic coatings, while durable, need upkeep to preserve their durability, gloss, and hydrophobic qualities. Our Ceramic Coating Decontamination Package removes contaminants, such as dirt and hard water spots, and applies a ceramic topper/booster, ensuring long-lasting protection and aesthetics.
Time: 3 hours
Cost: $260-$380
Description: Experience the rejuvenating "Maintenance Detail" or "Mini Detail" service, featuring:
Hand Wash
SiO2 Ceramic Formula Paint Protection
SiO2 Ceramic Formula Glass Protection
SiO2 Ceramic Formula Wheel Protection
Quick Full Interior Vacuum and Wipe Down
Mat Scrubbing
Door Jam Cleaning
Tire Dressing
Streak-Free Glass Cleaning Inside and Out
Refresh your vehicle with this comprehensive package.
Time: 2 hours
Cost: $180-$240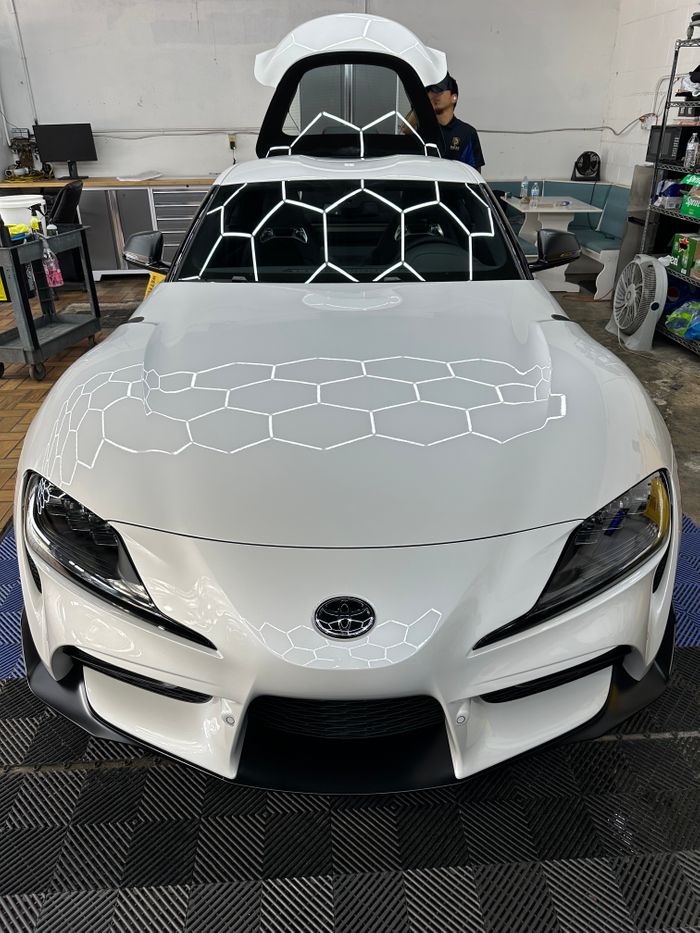 Why Choose Maintenance Details
We understand that your vehicle deserves the best, and that's precisely what we deliver.
Our Maintenance Details service goes beyond the surface, providing meticulous attention to every detail of your vehicle's upkeep. From regular oil changes and tire rotations to engine diagnostics and fluid checks, we ensure your car is running at its optimal performance level.
In the tropical climate of Oahu, maintaining your vehicle is essential. Regular Maintenance Details not only enhance your car's longevity but also ensure safety on the island's diverse roads. Trust us to keep your vehicle in peak condition, so you can enjoy paradise worry-free.

The best Detailer in Oahu, HI
We use the most up to date tools and practices to make sure your vehicle gets the best protection and clean possible.